hey, alex! what's going on? what's happening? what are you doing while you're at SUNY Brockport finishing your degree in the Interdisciplinary Arts for Children program with a minor in Women and Gender Studies? what are you doing with your creative juices that are left after you do all of your assignments? oh, really, there's a page on your website I can look at now to see? NICE.
Peeled at The Owl House
March 4th til' sometime in the summer: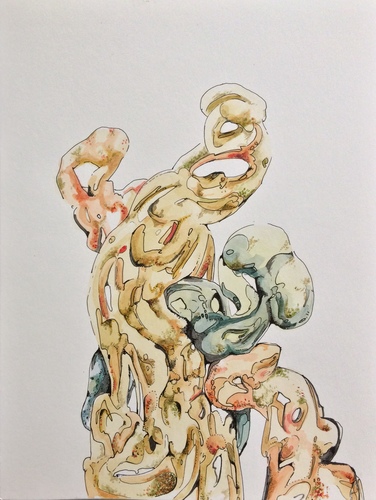 come see new and some old paintings of mine alongside Chlovia Loomis and Robert Frank's work at The Owl House located at 76 Marshall Street in Rochester, NY. grab a plate of their buffalo cauli wings while you're at it.
StoryQuest at the Strong Museum of PLAY with the Renaissance Academy
saturday may 4th 2019 at 2pm:
Renaissance Academy 3rd-5th graders, fellow Brockport students and I will be on stage - from a retirement home to being sucked into a video game through a TV where dinosaurs are vegetarian and piles of laundry find joy in the way you stink! will we ever want to leave?
throughout the spring semester i have been involved in an after school program at the Renaissance Academy, a Rochester City School District arts integrated charter school, that develops an original theatrical play and performance through the creative process of improvisation and collaboration, facilitated by faculty at the RA. our final performance can be seen at the National Museum of Play located at 1 Manhattan Sq Dr in Rochester, NY at 2pm on May 4th.
Super8 film screening at the Visual Studies Workshop
saturday may 11th 2019 at 7pm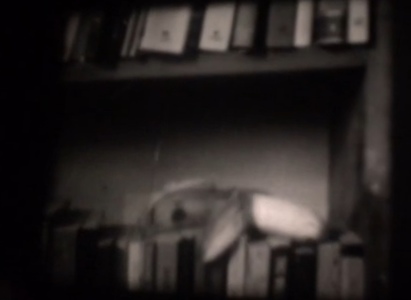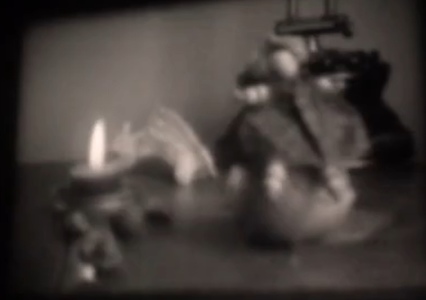 bananas on bookshelves, tiny dolls on fruit, lots of people eating and cooking, stop motion animation, other various methods. come and view what i have been working on during my independent study with Super8 film at the VSW alongside other students' works. stop by may 11th at 7pm to the Visual Studies Workshop located across from SOTA and kitty corner to the MAG on Prince Street in Rochester, NY.